This thread is dedicated to those obscure, European athletes with limited success. Generally, my favourite kind of athlete for some unbeknownst reason. Anyway the first post is dedicated to stalwart, Simone Collio. Despite being the love child of David Guest:
Like Father like son: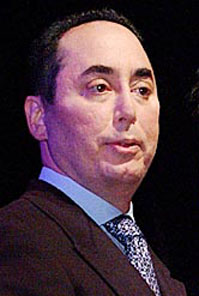 Collio has managed to have long relationships with two of the most attractive female sprinters of the Millenium:
Emma Ania and now Ivet Lalova whom he is due to marry according to this:
http://www.novinite.com/view_news.php?id=142633
It makes me wonder, how many other athletes have married fellow athletes from different countries?
Also, what were the names of the German brothers who competed in the 100m in the 1990's. One of them had red hair??
http://www.novinite.com/view_news.php?id=142633